Orvieto Exhibitions 2019
05-20 April 2019
MIFA contest exhibition
Moscow Photocenter, MOSCOW
15-22 September 2018
LUMINA
LISHUI PHOTOGRAPHY FESTIVAL, CHINA
15-19 November 2017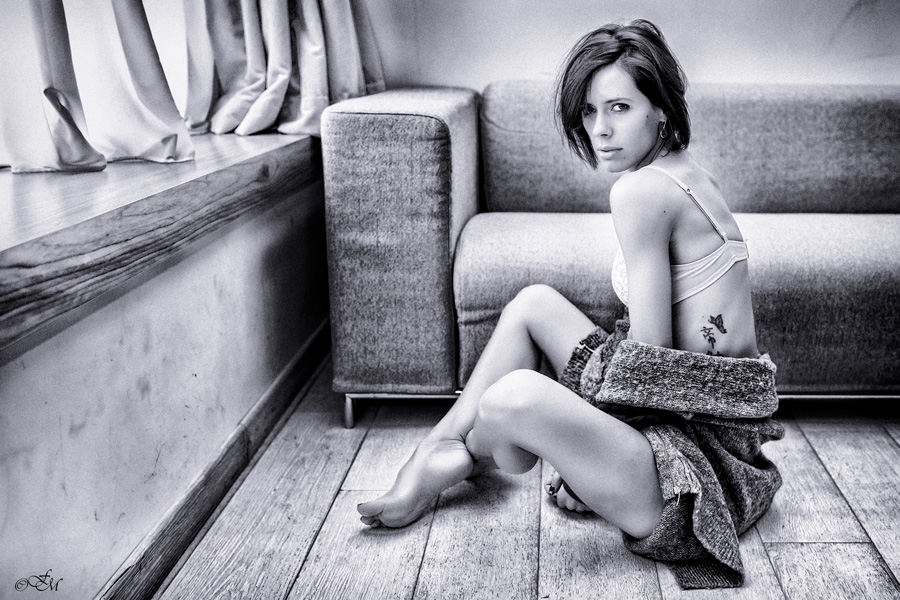 Valentina's look.
The light is an essential element in photography and the type of light can clearly influence the sensations that an image is able to transmit. Similarly, a woman's eyes can be themselves pure light and they can speak to us through her sight, conveying to us emotions in a very precise manner. In such a way Valentina tells us her feelings, her passions and her femininity. The direction and the intensity of her look tell us, through these images, an instant of her life.Accordingly, though these sights, we would like to salute the project Lumina and the light itself, providing the observers with the force of her glaring look together with the beauty of her body.
Lo sguardo di Valentina.
La luce e' un elemento essenziale della fotografia ed il tipo di luce puo' chiaramente influenzare le senzazioni che un'immagine e' in grado di trasmettere. Allo stesso modo, gli occhi di una donna possono essere essi stessi luce pura e ci possono parlare attraverso il suo sguardo, trasmettendoci delle emozioni in una maniera inequivocabile. Ed e' cosi' che Valentina ci racconta i suoi sentimenti, le sue passioni e la sua femminilita'. La direzione e l'intensita' del suo sguardo ci raccontano, attraverso queste immagini, un istante della sua vita. Ed e' proprio mediante questi sguardi che vogliamo omaggiare il progetto Lumina e la luce, donando agli spettatori la forza penetrante della luce dei suoi occhi assieme alla prorompente bellezza del suo corpo.
Sirmione - 7 Luglio - 4 Settembre 2017. Hotel Catullo
in Imago Photoshow 2017.
V as Valentina: Emotions through the eyes.
Personal exhibition with the model Valentina Calvi
Revolution, Barletta, 12-30 Luglio 2017
Sotterranei del Castello della Citta' della Disfida
L'attimo fuggente…
Sette donne molto diverse tra loro, ma tutte interessate alla fotografia.
L'unica richiesta comune da parte del fotografo e' stata di esprimere la loro personalita' in pose talora piu' intime e talvolta piu' sensuali.
Il risultato di questi scatti rivela che nella loro diversita' esiste comunque un filo conduttore.
L'abbraccio, la riflessione nello specchio, uno sguardo indiretto fanno tutti parte del momento intimo.
Uno sguardo malizioso, un gesto, il porre un particolare intrigante in evidenza fanno tutti parte del momento sensuale.
Il tutto e' legato dalla femminilita' innata di ognuna di loro e nel desiderio dell'autore di cogliere quel singolo momento e di fermarlo per sempre in un'immagine.
Alessandra Giulia, Francy Torino, Giulia , Mirtel, Titti, Valentina, Violet
Orvieto 2017 Exhibition.
10-28 March 2017
Dissonanze Unificate - Unified Dissonances
Model : Valentina Calvi
Hartlauer Foto Galerie 2016
Alice's portrait was presented from 05-Aug-2016 to 02-Oct-2016 at the Hartlauer Foto Galerie in Linz (Austria)
Below you can see the cover and an extract from the catalogue